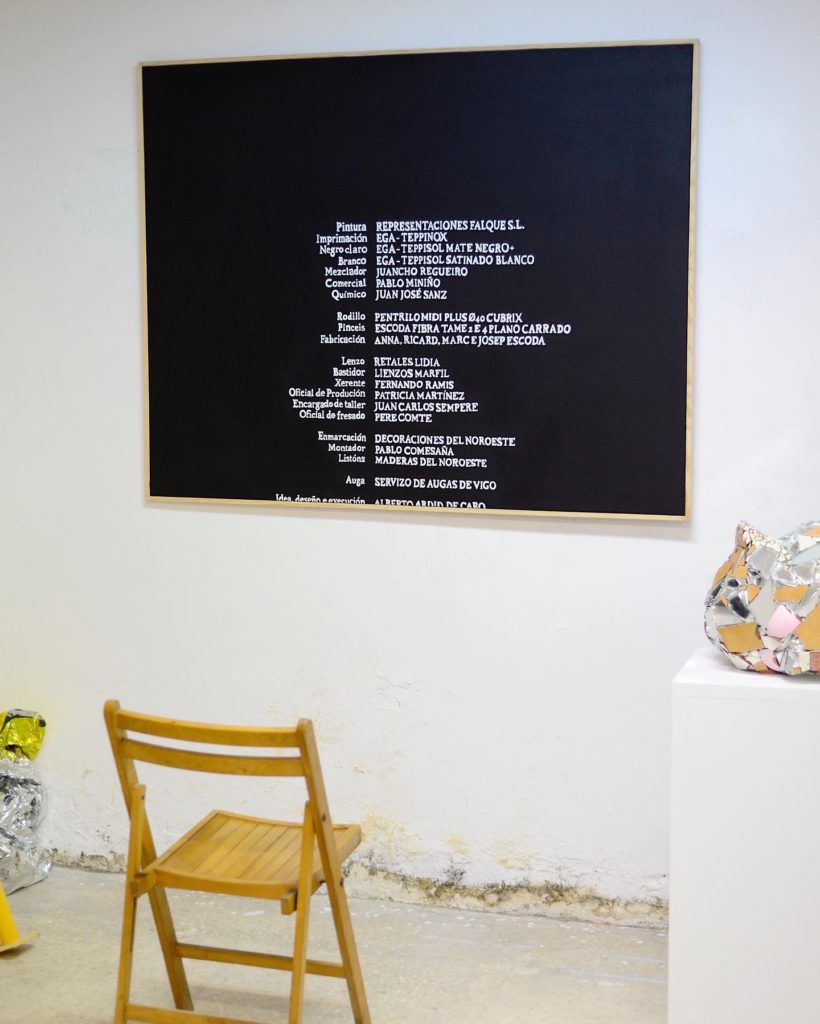 Autoría colectiva (Collective Authorship, 2019) is a painting signed by all the people who participated in the process. As in the cinema, where even the most auxiliary work has its share of recognition in the credits, in this piece, the trades that were necessary to make painting possible, receive their respective consideration. Thus, the creators of painting, brushes, canvas… are present.
The work claims, in this way, a choral authorship, a teamwork far from the romantic ideal (and as reactionary as attractive) of artist, which is not an isolated genius of society. We must end the individualistic idea of creation. God doesn't exist.
In the photograph, made in my studio, there is an empty chair waiting for the viewer, the last part of the process and without it, nothing would make sense. Use this symbol as a claim.
Image published in the catalogue Tantas Imaxes IV – O obradoiro I edited by Espazo Cubo in which I appear together with Pilar Alonso, Thomas Apostolou, Pepe Cáccamo, Yolanda Dorda, Cynthia Fusillo, Nuria Lago, Menchu Lamas, Sana López Abellán, María Maquieira, Xosé Luís Otero, Antón Patiño or Christian Villamide.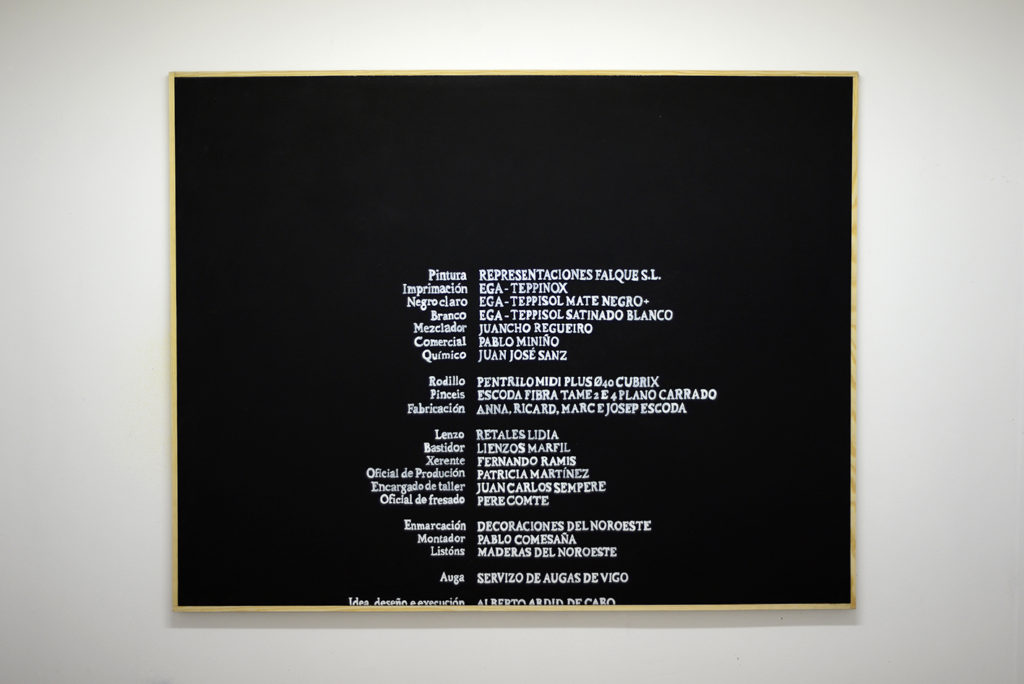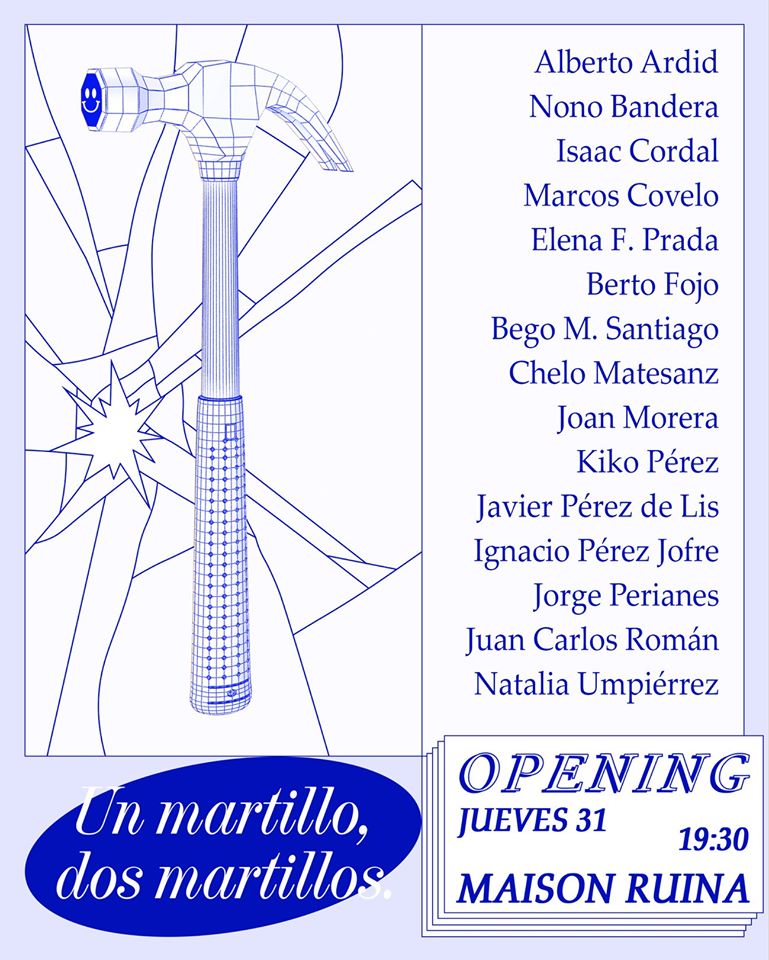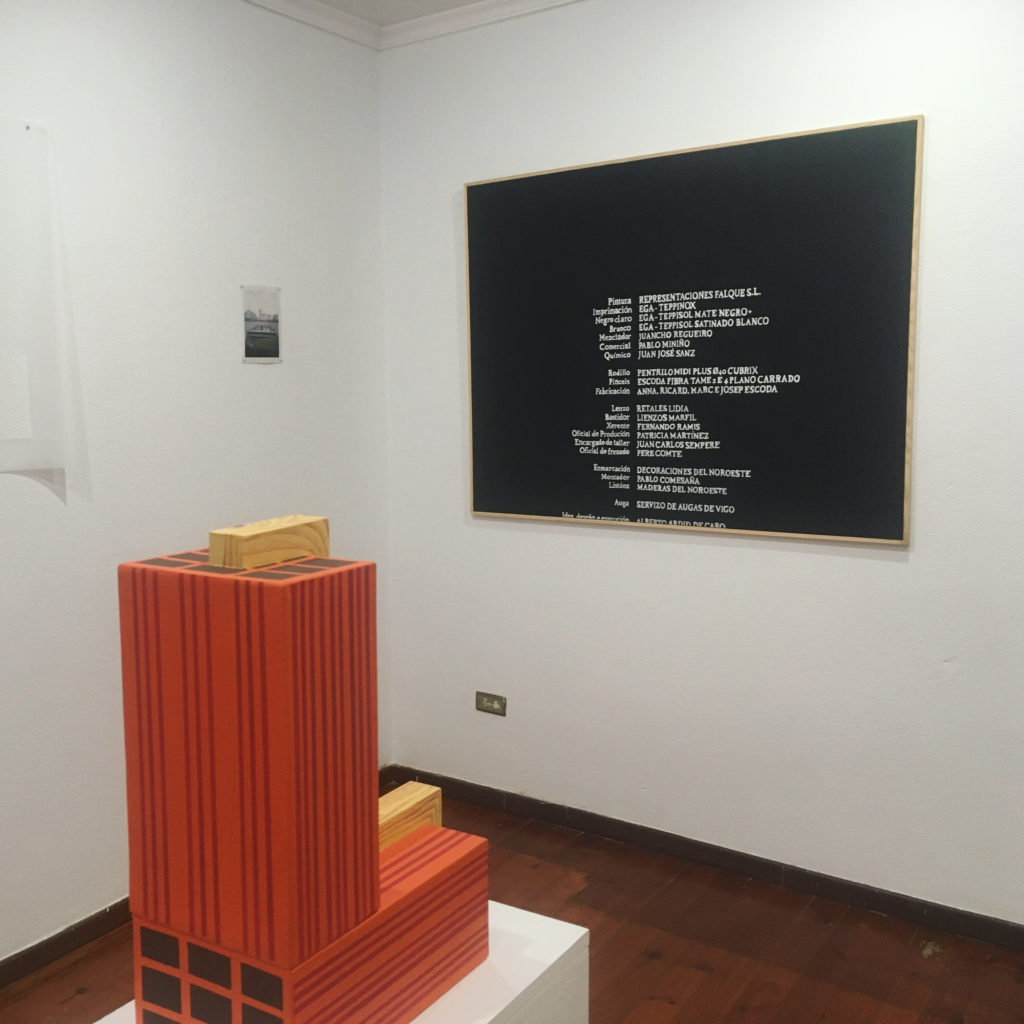 The piece was exhibited at Un martillo, dos martillos show, curated by Tayone at Maison Ruina. Vigo, december of 2019.