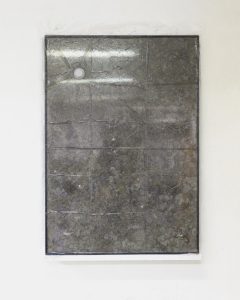 A túa época (Your time)

71 x 101cm x 12cm
Dust from the 97 days of the confinement framed and vacuum packed on a shelf 40 cm from the ground
Sculpture-installation. 2020
The title alludes to the question that accompanies any narrated intergenerational story. The piece is a material reminder of a transcendental event that many of us will tell our grandchildren as our grandparents told us the stories of war.
The work is based on the new life that is granted to the collection of all the dust removed from my house during the 97 days that lasted the quarantine caused by the Coronavirus Pandemic during the months of March, April, May and June 2020. Dust, which is nothing more than remains of dead cells, particles of earth, fallen hair, and small elements that litter the soil; and which constitutes the most detested set of waste of everyday life worldwide and the least important, plays, in this case, a valuable memory role. Because it is a unique dust, of a concrete and really intense time: Our confinement.
In this case, the memory is so vivid, as important, that the thought of a stormy time becomes (or will become) often nostalgic, and that even a waste acquires a new dimension of symbolic value and, being framed, it is elevated to the category of cult.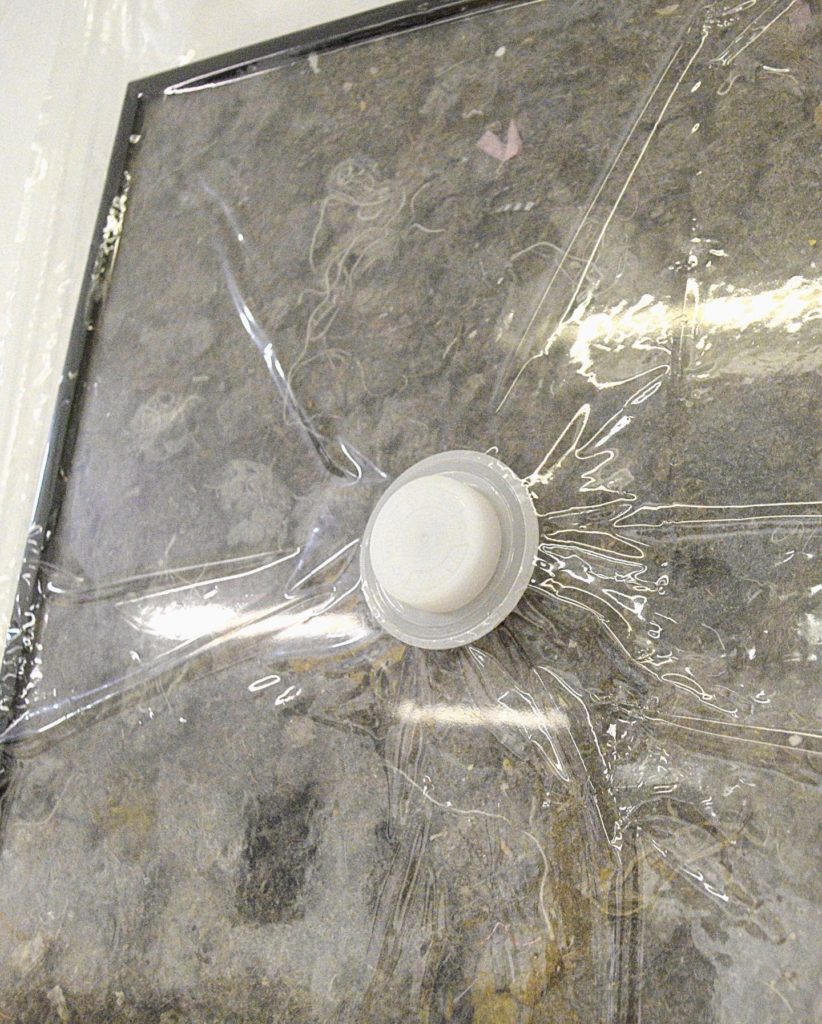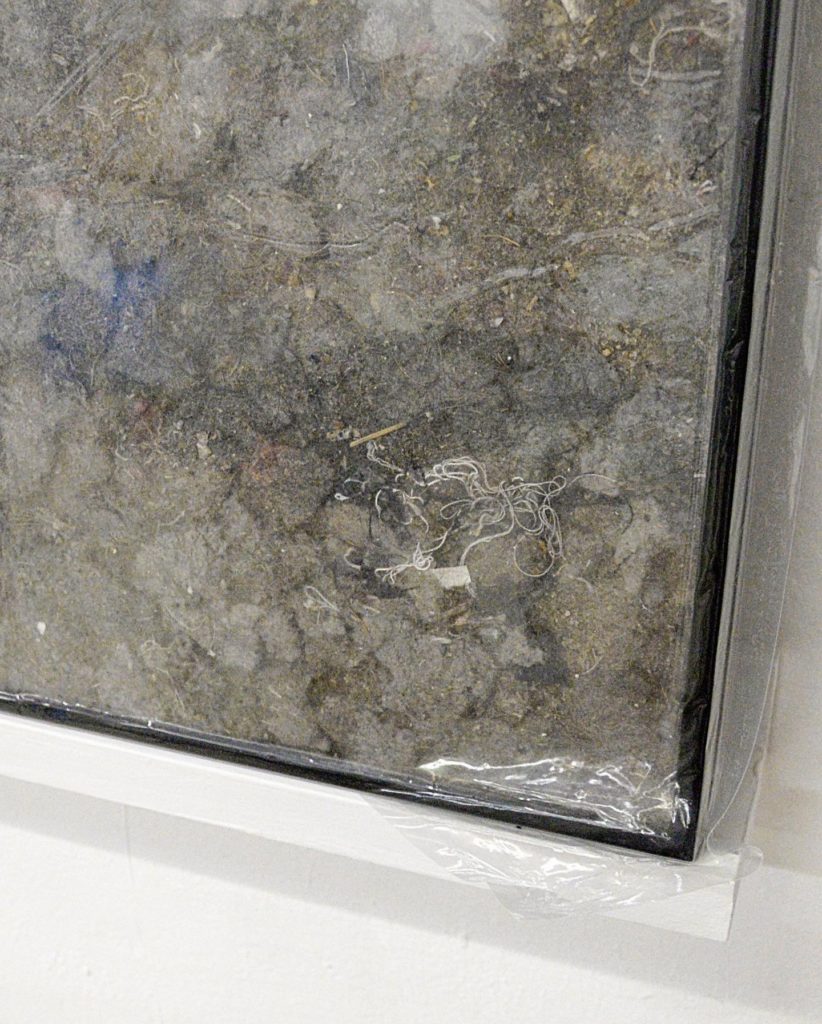 The central part of the piece (the painting) is vacuum packed with a storage bag from which the air is sucked through a valve, but this time it is not able to vacuum its usual purpose (dust), but only the atmosphere that surrounds a frame sealed at all corners. This vacuum packaging provides an extra safety environment, both for the content of the piece itself and for the viewer, who will probably visit this exhibition wearing a mask and keeping a safe distance with respect to other visitors in this very exceptional time in which we live. Protection that will be somewhat less effective as vacuum packaging loses strength, calculated, according to the manufacturer's instructions, by early 2021, when it is surely already in circulation to Covid-19 vaccine.
The piece was selected to participate in the Novos Valores 2020 contest of the Deputation of Pontevedra, and was exhibited in the Museum of Pontevedra in October of this same fateful year.